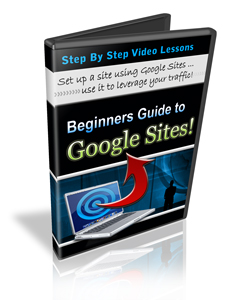 Learn to create your own beautiful and fully functional content site absolutely free using google sites.
This three part video series shows you step by step how to use google sites to it's fullest potential.

From The Desk Of: Glen Brink
Dear Reader:

Content sites are all the rage these days. That is because good content sites inevitably lead to good earnings. The only problem with content sites is that they usually had to be done on a blogging platform like Blogger or Wordpress to be effective.

But now the good folks over at Google have dealt with that in a very good way with their creation of Google Sites. Google sites is a new and powerful hosted site building platform. It replaced Google Pages and Jot spot Wiki and rolled everything into one neat little package.


I really like some of the features of Google sites - such as the different kinds of pages you can build, the functionality available by using gadgets, the wide assortment of layouts, the ease of changing the layouts to meet your needs, and the way you can make your website act like a blog if you want it to. This is a really nifty little site builder - and best of all it is completely free.


Here is the site I created in the video Tutorial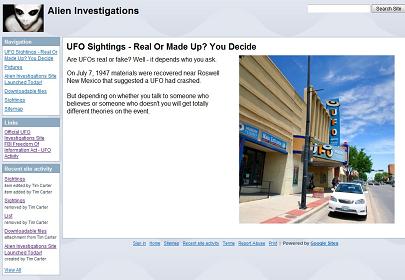 I created that site in a very short time and it is easy to add to and maintain. You can make your sites public or private and you can invite people to be collaborators or joint owners. It is really a powerful package.

Having a site on Google sites for each of your product offerings or for a content site pointing at affiliate products is an excellent way to capitalize on the traffic that Google sites will generate for you. These sites are easily found by Google once they are set up (go figure lol) so having sites linked out from your Google sites is an excellent strategy for building traffic to your other sites.
This is information you really should be capitalizing on. A free site that generates free traffic is something you need to be taking advantage of.
Here is What You Will Learn In These Videos
How to set up your pages using gadgets
How to use the different page types
How to integrate your site with Google Web master tools
How to add your own site links.
How to use your own domain for your Google site.
and much more........
Get your FREE website set up today.

Grab your copy now!

Get your personal use rights version .
Only $12



Sincerely
Glen Brink
PS. Get your copy of the video series now before the price goes up. This is an introductory price and will go up without notice.